Heart Money in the Music 2017 HTML5 Facebook Game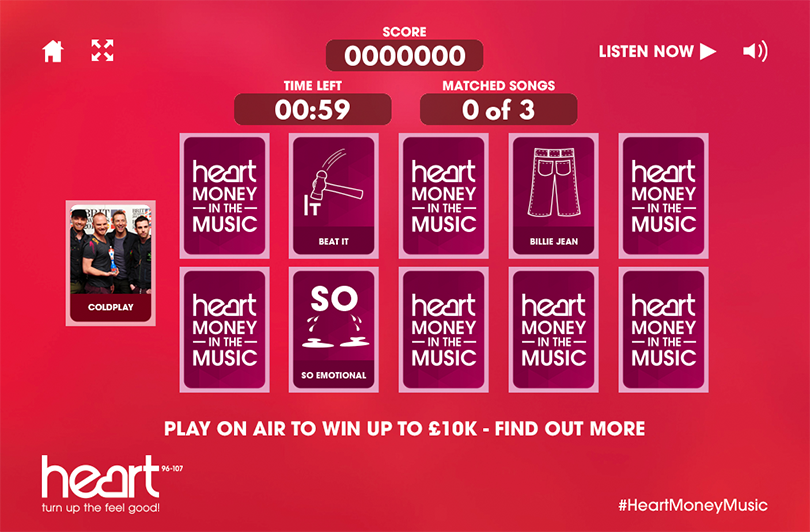 Client: Global Radio/Heart
Agency: Trigger
Platform: HTML5
We created this card matching game to help raise awareness and engagement around Heart's Money in the Music on air competition for 2017.
The game was developed in HTML5 for web based play across a range of devices and integrated with Facebook games social scoring API.
Match the Heart artists with their songs before time runs out to move on to the next level. Watch out though, each incorrect answer incurs a time penalty.