Santa's Network Run Game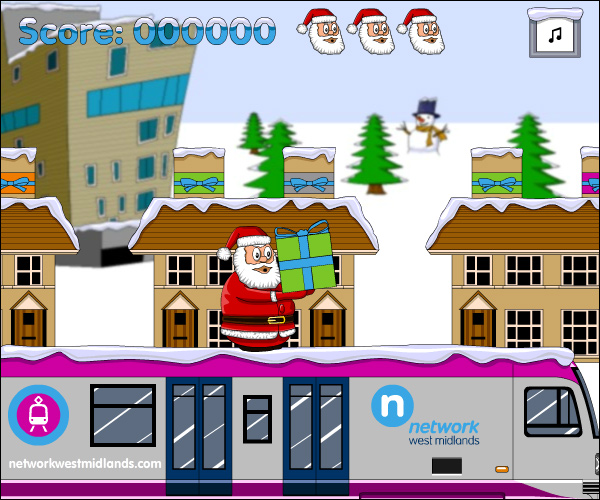 We created this Christmas themed game for Centro/Network West Midlands to help promote the use of public transport over the Christmas period.
Santa's sleigh has broken down, so unfortunately he's got to use public transport to deliver his presents. Get as many presents as you can in the correct coloured chimneys and be careful not to deliver to the wrong houses or there'll be unhappy children on Christmas morning.