Local Hero Game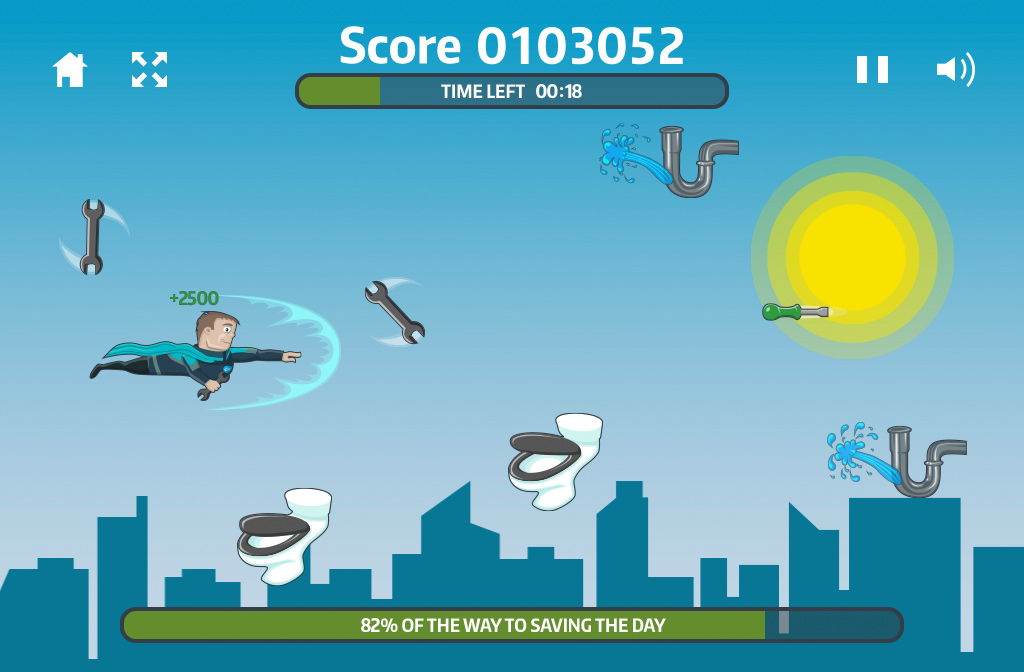 Client: Local Heroes/British Gas
We created this fast paced, against the clock, distance game as a piece of web based content to help promote the Local Heroes website.
Take control of your Local Hero and try to reach the end, to save the day before time runs out.
Help your hero get to the finish line by collecting the Local Heroes power-ups to unleash your superpowers and avoiding the hazards that come at you.
Using HTML5 means it's playable on desktop computers as well as modern mobile devices.