Pressure Panic Game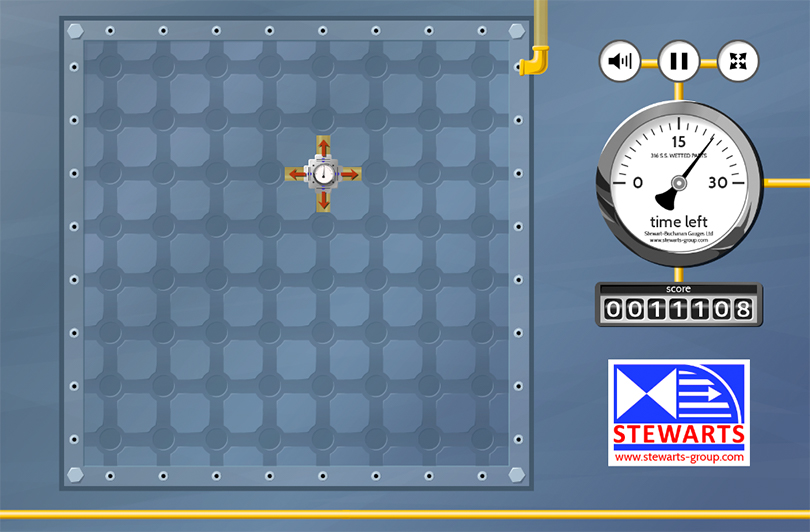 Client: Stewart-Buchanan Gauges
We created this grid based puzzle game as an engagement tool, predominantly to use on an exhibition stand.
The game was designed and built around the client's valve and pressure gauge products.
It's a fast paced puzzle game, where you need to transport the liquid across the grid to complete each level before time runs out.
Creating the game in HTML5 means it can be used on a standard PC, with a touch screen at the exhibition as well as allowing for a public web based version (compatible with both desktop computers and mobile devices) to go on their website.