UK Custom HTML5 Game Developers & Designers
Why Use Custom HTML5 Games as Part of Your Digital Content Creation Strategy?
Custom HTML5 games provide a great, cost effective way to accomplish your business goals in a fun, engaging interactive way, across a multitude of different devices. They are playable in the web browser and compatible with a full range of modern devices from smartphones and tablets to desktop PCs with a modern browser.
Whether it's for use as an interactive element as part of a marketing campaign, a great piece of interactive content to give your online presence a boost, an educational tool, or something else, an HTML5 game is a great choice.
Why Choose HTML5 Games Over Mobile App Games?
HTML5 games have a number of advantages over mobile apps:
You're completely in control of publishing
You can make your game playable on your website straight away, after completion. You're not at the mercy of app store submission processes, which not only can be time consuming but can also place restrictions on what you can and can't include. Having full control of what to publish and when to publish it can be especially advantageous with urgent, fast turnaround or time critical game development projects where you don't have the luxury of allowing up to an extra month after completion to get through the app store review process.
You don't need to publish separately to different app stores
You publish and maintain one version of your game for all devices. This eliminates the need to publish, submit and maintain different versions, on different app stores for each mobile operating system.
No install barrier
Unlike mobile apps, HTML5 games can be played on any compatible mobile device with an internet connection. Players don't need to install on their device, all they need to do is visit the game page on your website.
Your game will work on desktop computers as well
With mobile apps, your game will only ever be available to the mobile device types you target. The HTML5 games we develop are designed to work on desktop computers too, from the same version of your game.
More Possibilities With HTML5 Games
Because the HTML5 games we develop are designed to work across a multitude of platforms and devices, that opens up more options for how you can use your game. They work across mobile devices and desktop computers and are designed from the outset with touch screens in mind. So in addition to a web based game you can essentially get an interactive kiosk game to use at trade shows, exhibitions and live events for minimal extra cost. All you need is a compatible device with a live internet connection to run the game at your event. This could be anything from a simple mounted iPad up to a massive PC powered touch screen.
A branded HTML5 game would also make a great tool for demoing a product with a touch screen (either in a retail store/showroom or at live events). This could be a new mobile device or tablet, a touch screen display and more.
The only real limits on way you can use a game are your imagination.
Our Custom HTML5 Game Production Services
We cover the full production process, from initial game designs, concepts and mock-ups through to the final game build, including artwork, animation, coding, music, sound design and managing the project from start to finish. Plus we're here to answer any questions and advise you every step of the way.
Our Custom HTML5 Game Engine
We develop and maintain our own custom, in-house core Javascript/HTML5 game engine. This gives us a framework to rapidly custom develop high quality bespoke games, without programming completely from scratch each time. So you're not paying us to reinvent the wheel each time and we can focus on using your budget to build code and assets that are specific to your game. It also gives us full control of adding features that we and our clients need, so allows us to stay right at the cutting edge of cross-platform HTML5 game development.
Examples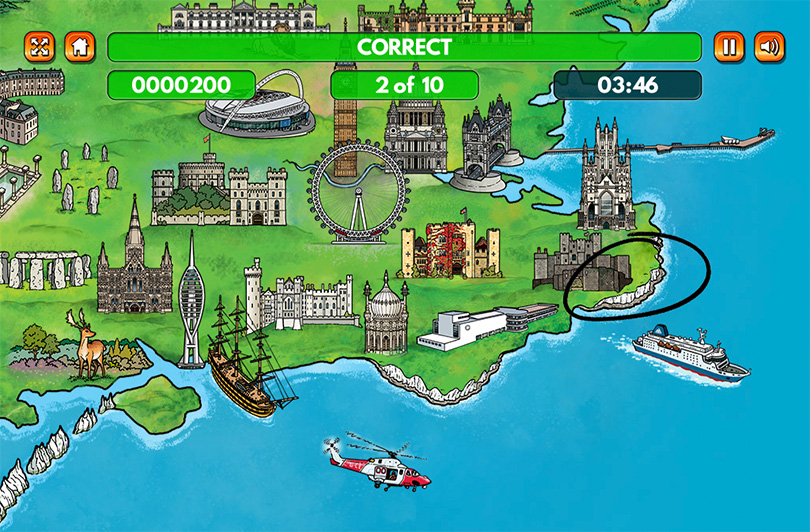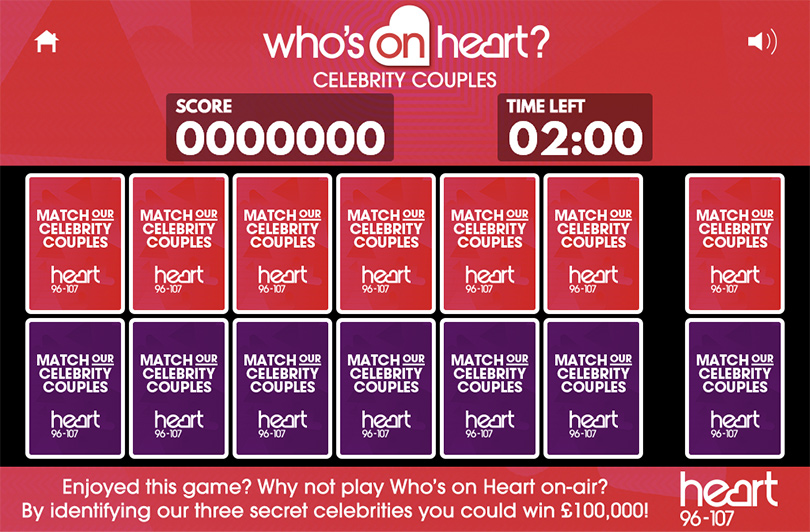 Get in Touch
No matter what stage your at, please don't hesitate to get in touch. We'll be able to advise you and answer any questions you may have. You can email or use the form below and we'll get back to you shortly: